Baseline
In Bonzer, our service consists of a fixed baseline that embraces the fundamentals of a successful SEO strategy. This includes ongoing analysis, strategy, consultation, and continuous monitoring as well as reporting.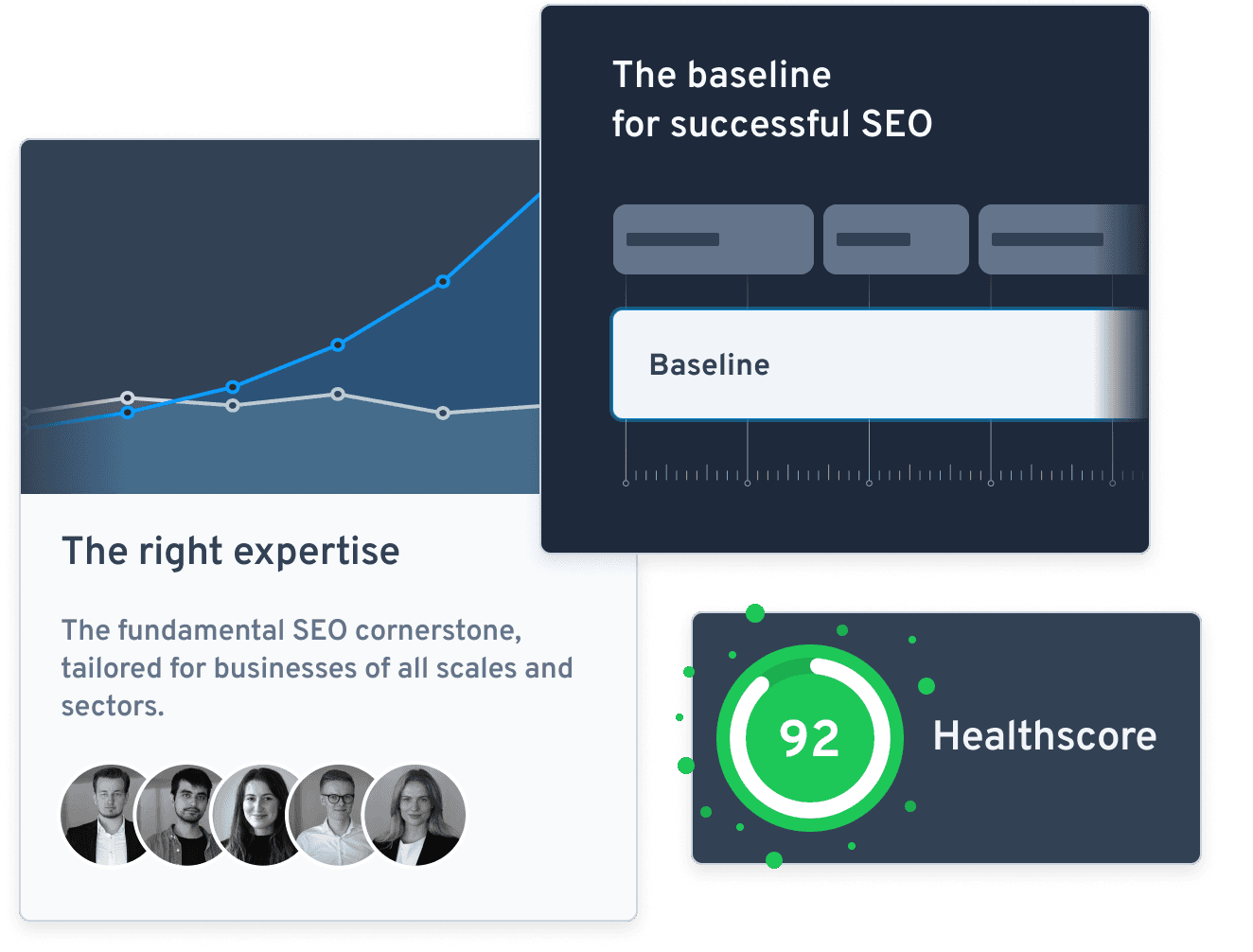 What is SEO baseline?
The baseline service is the core of our product and consists of the most essential skills in a successful SEO strategy. It is formatted as a membership that your company subscribes to, which gives you access to our consultants and technical support. In an ongoing roadmap, we will thus ensure that you get a customized strategy that supports your business and proactively helps you achieve your most important goals.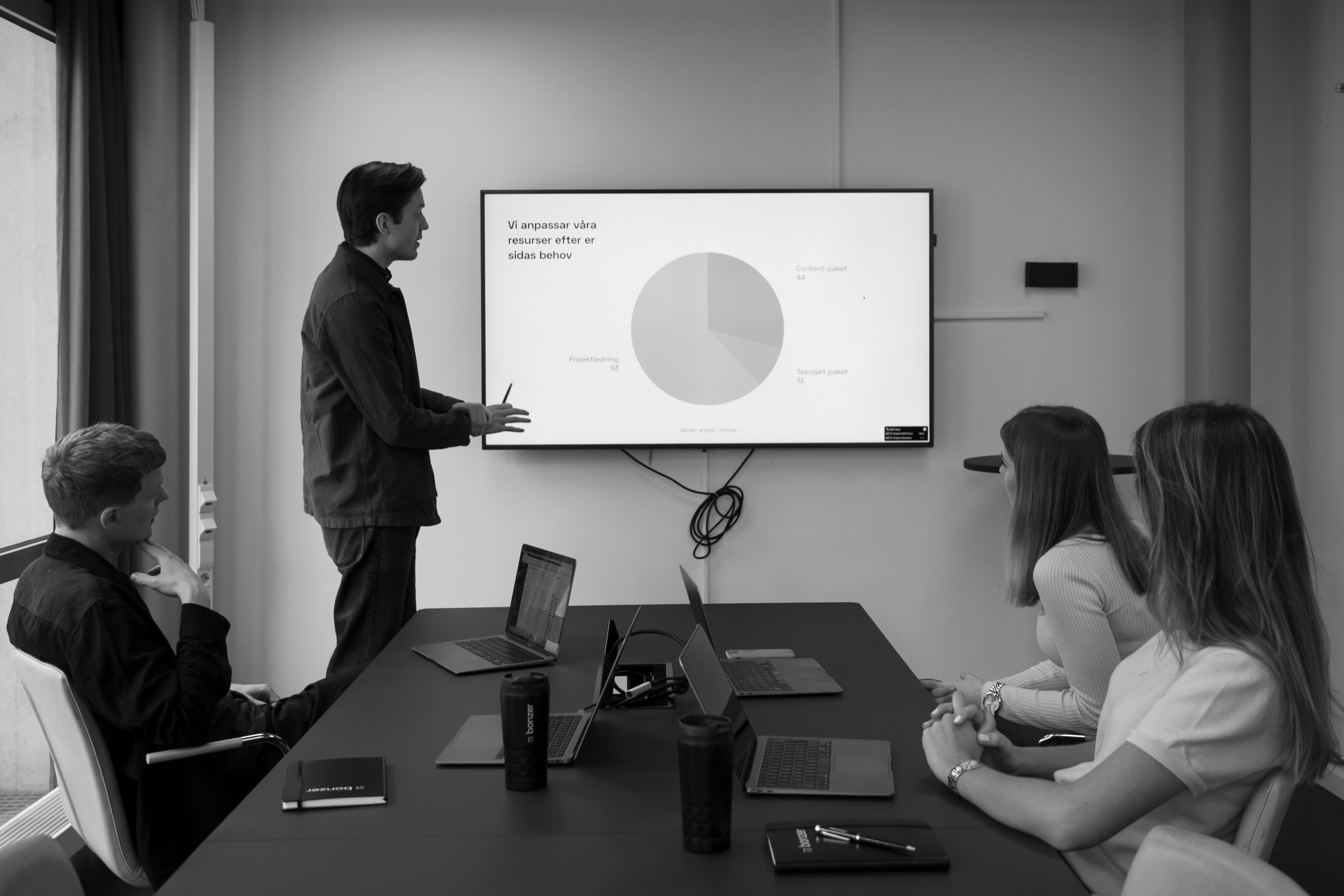 Why SEO baseline?
Regardless of where and how you work with SEO, the most important thing is that it's done continuously, so you neither lose market share to competitors nor lose brand awareness—something often seen in companies that work with SEO in short and finite projects. The baseline is your guarantee that you will maintain your positioning continuously, as well as having the foundation to create the growth that you have set as your goal.
The baseline is also for those of you who want a specialized partner who asks the right questions and advises you where necessary.
What do you get in our baseline?
Are you missing more organic traffic and conversions?
Let's look at your case and see what it takes for you to be more visible in your market.