Link building
Links create authority. Authority strengthens your position compared to your competitors and makes you market leaders in the search engines.
We create authoritative domains via data-driven digital PR with an emphasis on quality.
What Is Link Building / Digital PR?
For years link building has been declared one of the most important ranking factors on search engines like Google – and for good reason. It's the one discipline that requires a recommendation from sites other than your own.
Through references from other websites in the form of relevant links, you build authority. The amount of credible and authoritative links create a website's 'Backlink Profile' which – to put it briefly – defines a website's domain strength and thereby its ability to compete in the search results.
Domain Authority
Every website has an authority-rating based on the amount, strength and relevance of links from other domains. Highly relevant links from credible and authoritative domains usually results in the highest domain authority. Domain authority is important because there is a direct correlation between this metric and organic traffic. That's why we focus on it.
We Don't Make Links. We Create Stories That Get Attention.
Our approach to link building is creative and driven by data. With data analysis and proprietary techniques we find the best link opportunities for your business.
Our mission is to build relationships through content that benefits our clients. A starting point that is built on insights into search behavior online, which we always use in our work. We can work in all industries and fields since data and creativity is the recipe for effective SEO.
With digital PR and good stories we create trustworthy, natural and authoritative links that show both search engines and your users that your business is the market leader in your field.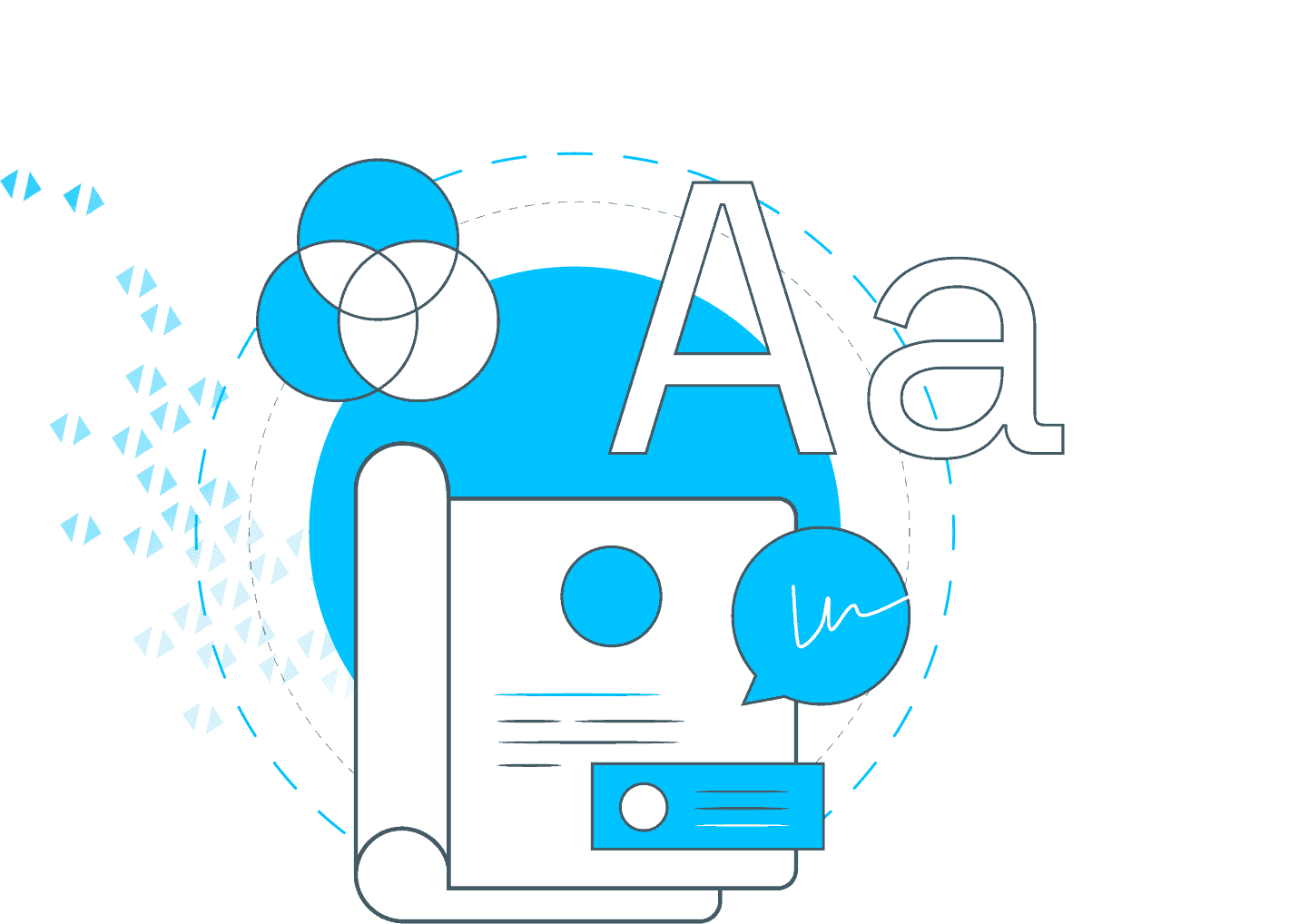 Your links shouldn't seem natural – they should be natural.
When we do link building for our clients it's always to the purpose of creating long-living and scalable results. Among other initiatives, we achieve this goal by creating natural links that are rewarded by the search engines' current algorithms, and are thus proof against future algorithmic updates. What we, in other words, call sustainable results that create value both now and in the future.
At every single algorithmic update of search engines such as Google, our clients have had one thing in common: they've all risen in the search results, because we've been one step in front of the competition.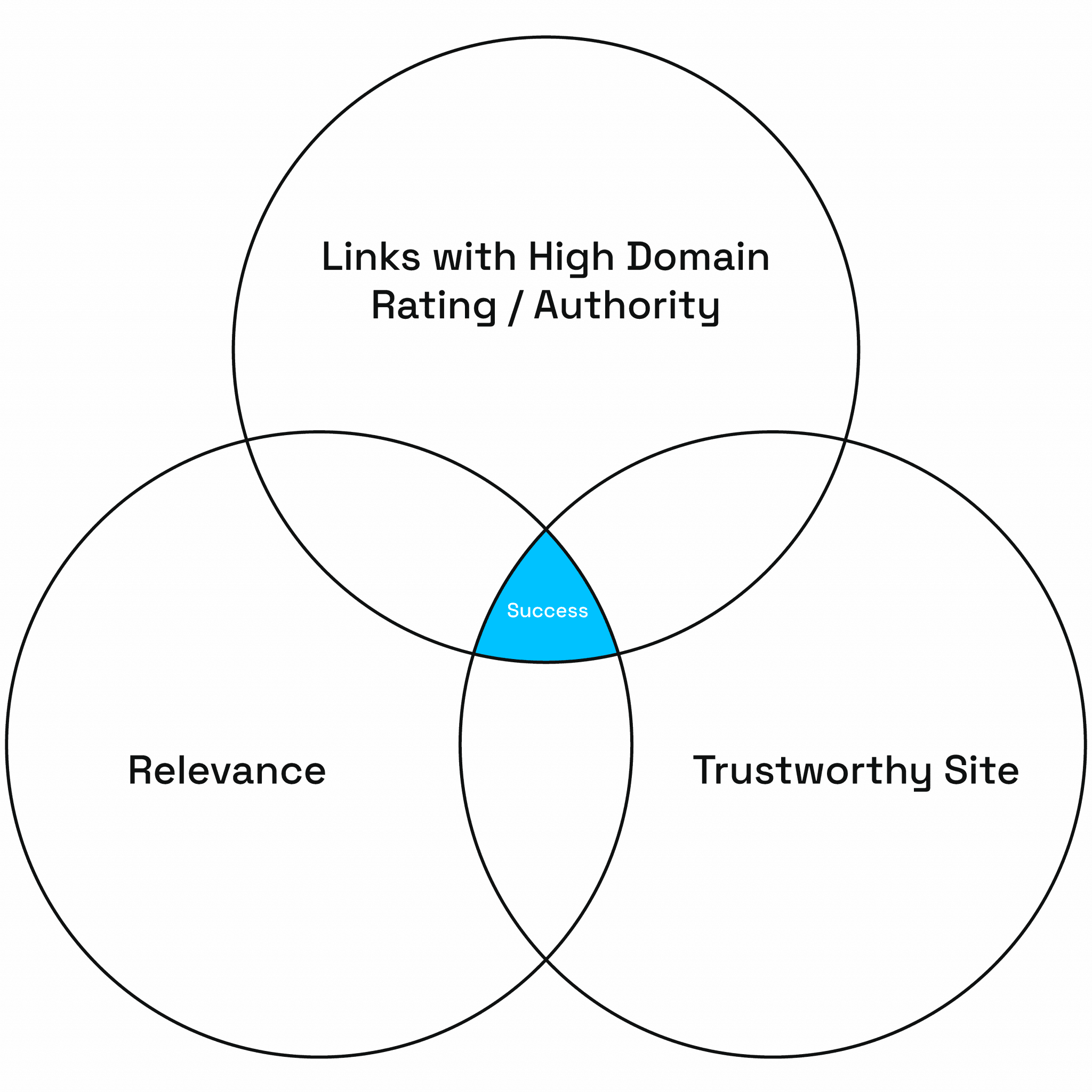 "The triangle of link building"
To be a step ahead of others you need to work systematically with link tactics – using the correct mindset. Using too many disparate tactics for link building can quickly lead to failure, which can harm your rankings greatly.
For that reason we use a framework called "The Triangle of Link Building". The framework is based on achieving and evaluating links from three important criteria:
Links from sources with a high domain authority

Links from sources with a high credibility (and traffic)

Links from sources that are highly relevant
Employing the above mindset we create links that increase your rankings quicker – while simultaneously ensuring a solid footing when it comes to the more comprehensive updates of the search engine.
How Can We Help You With Link Building?
Whether you're a scale-up business or a well-established enterprise we tailor our approach to your needs – based on an tested and proven framework. This  ensures that our clients are comfortable and that we can handle any link-campaign – whether national or international.
Based on your business' current link-profile, we develop a scalable roadmap that can create the desired results. A roadmap that supports the rest of our overall strategy. 
If you're looking for a more thorough and actionable format, we're always willing to give you the necessary analysis of your business' link-profile and closest competitors.
You can apply here.
Are you missing more organic traffic and conversions?
Let's look at your case and see what it takes for you to be more visible in your market.